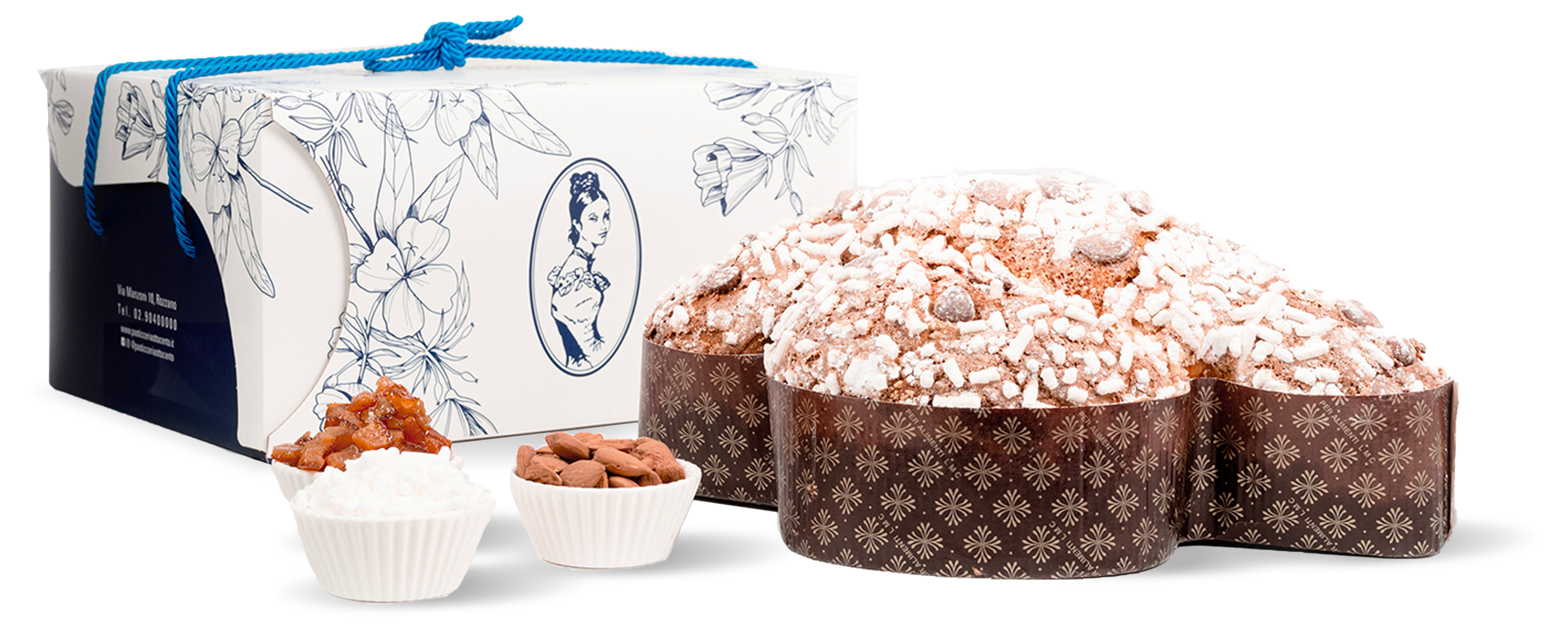 Varieties
Colomba Ottocento
Classic
Chocolate
Pears and Chocolate
Chocolate Covered with Apricots
During Eastern times lots of desserts enrich Italian's tables, but only one sees everyone on the same page: the Colomba, a soft leavened cake with candied fruits and a crunchy icing with almonds.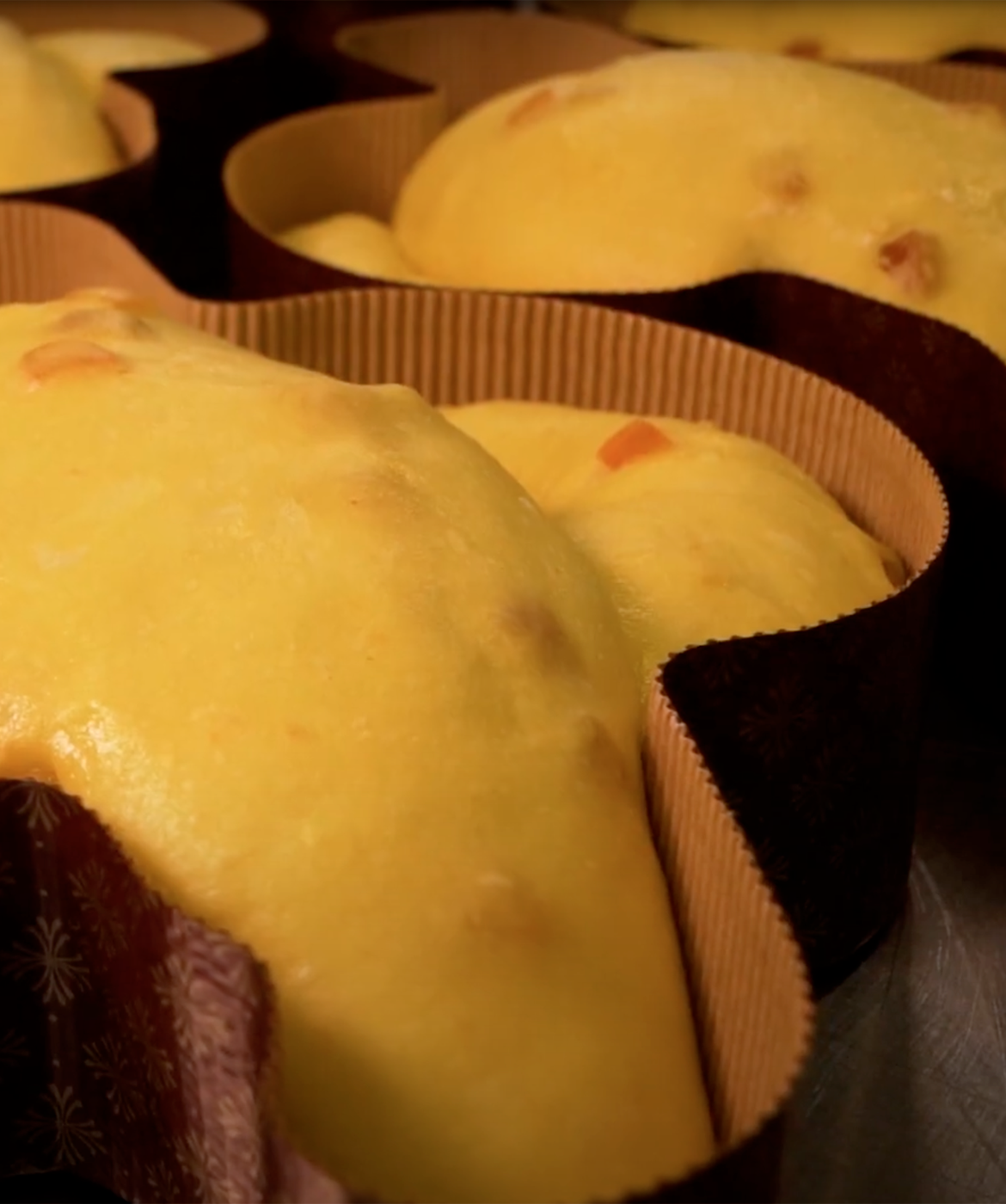 From the dough to the leavening
The first phases of artisanal Colmba production require a lot of passion and dedication. After mixing flour, water, butter and yeasts we leave the dough resting a whole night. In the morning we will add eggs, sugar e more flour. Only after another rest we will add, according to the variety, the candied fruits and/or chocolate. At this point our Colomba a is ready for shaping.
The Shaping
After the dough is well rested, we proceed with the first portioning and the following leavening. It's followed then by the "pirlatura", the typical movement to shape the dough, the folding and off in to the baking trays in which the Colomba will leaven one last time.
The glazing
Before baking, we put the icing on the Colomba's surface and we decorate it with sugar grains, almonds and powdered sugar.
The baking
We are finally ready for baking: the oven's door gets darker and our laboratory is filled with the delicious smell of tradition.
Final phases
As soon as we take them off the oven, with manually turn them upside-down in order for them to keep their traditional shape. It's finally the cooling down and drying process. I twill take around 8 hours.
Packaging by hand
Once the cooling time is over we are ready to pack our products by hands according to our customer's needs.